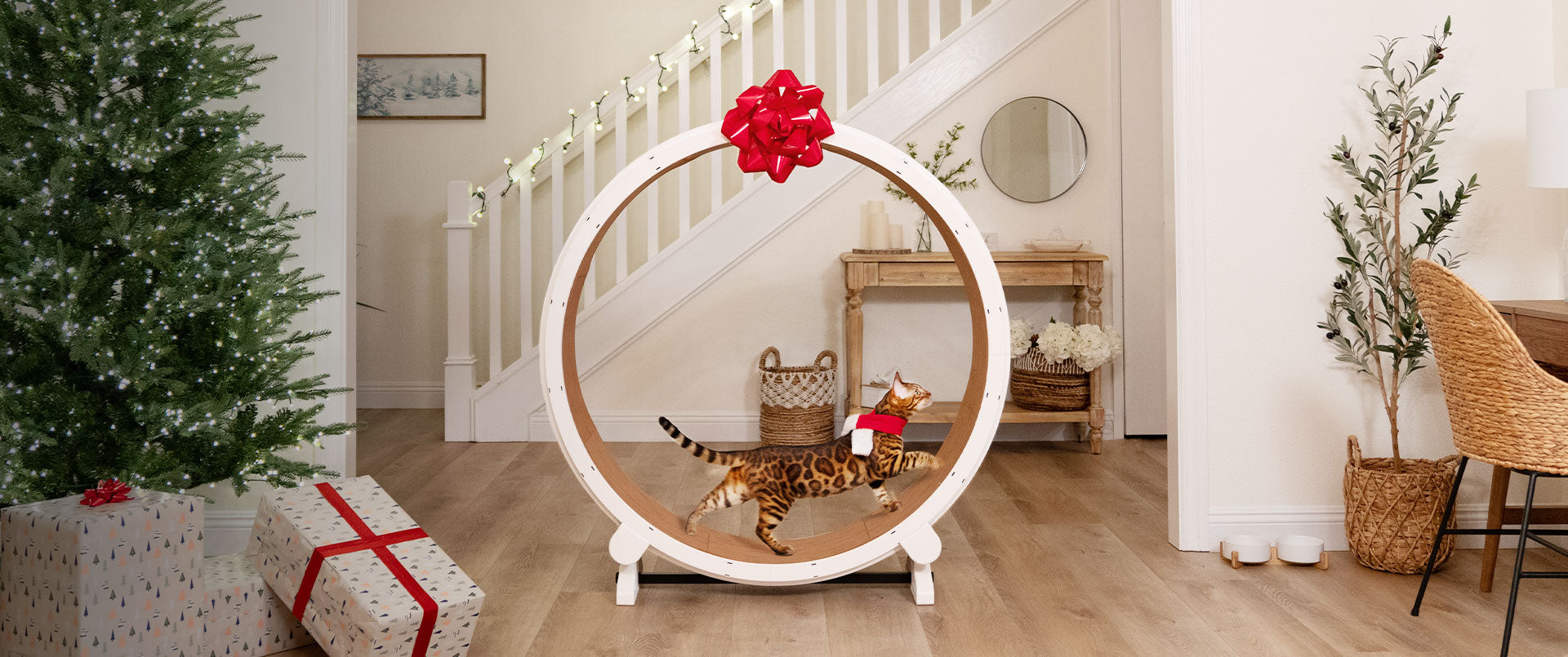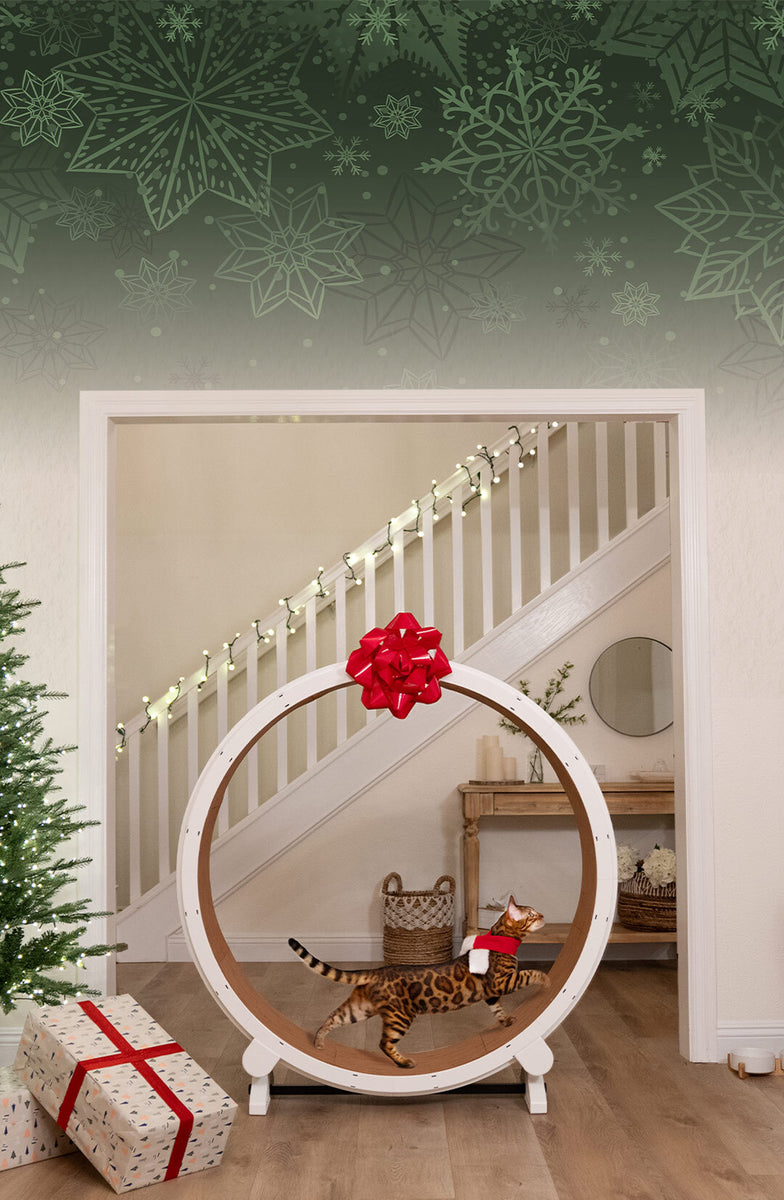 One Fast Cat
Designed for indoor cats to unleash their wild
side and improve their well-being.
New Gen. 6
Cat Exercise Wheel
A safe and innovative way to promote an active lifestyle
for cats.
Training Kit
Cat Wand with Laser Pointer
An enticing fun to help get your energetic cat running on our exercise wheel.
★★★★★

Why Didn't We Do This Sooner?

Cat had major zoomies, and regardless of how much play he got, would not calm down at night. Got the wheel, set it up (easy peesy), and after about 6 hours of him sniffing around it, enticed him onto it and got him running. And he ran, and he ran, and he ran on and off for several hours. So far, we can't ask for more.
★★★★★

Satisfied Kitty & Owners

Easy assembly. Bigger than expected, however, after 3 days, our cat is using it on her own. She enjoys releasing her little bursts of energy. We are very happy with this purchase and would definitely recommend! Cost comparable to others on the market is well worth it for the ease of assembly.
★★★★★

Best purchase ever!

My cats took this right away! They use it all the time now. So glad I decided to make this purchase. Very easy to assemble. Hardest part was placing the sticky mats down perfectly aligned, but with a little patience, it went well.
★★★★★

Great product for high-energy cats

My Sphynx, Peanut, has lots of energy, and since I live in an apartment, I figured having a way for him to run and use up some of that energy would be good for him. He took to it rather quickly and seems to enjoy using it anytime he has an energy outburst or sometimes just because. Wheel was easy enough to put together, and it's also easy enough to keep clean.
★★★★★

My cats love the new upgraded wheel!

My cats love their new and upgraded cat wheel! And so do I! It's more sleek than my previous one and has a very smooth range of motion.

Our mission is to inspire the well-being and strengthen the bond between cats and their pet parents. We strive to achieve this through our commitment to innovative, environmentally-friendly products that not only benefit our community but also the environment as a whole.